Scott A. Abell '72, a successful entrepreneur, philanthropist, and Harvard alumni leader, has accepted an invitation from William C. Kirby, dean of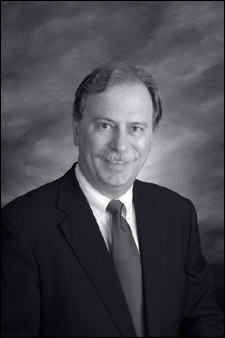 the Faculty of Arts and Sciences (FAS), and Donella M. Rapier, vice president for Alumni Affairs and Development, to become associate vice president and dean for Development for the Faculty of Arts and Sciences.
"Scott Abell, whose ties to Harvard run so deep, and who has strengthened our community in so many ways, will be a formidable leader for the FAS and will surely lead us on to greater things," said Kirby. "He joins the FAS at an especially exciting time, and he will play a critical role in integrating our efforts with those of the University. I am delighted to welcome Scott to his new position."
In his new role, Abell will lead fundraising activities for the Faculty of Arts and Sciences, Harvard's largest academic community. He will be responsible for integrating FAS priorities and goals into the larger University activities.
"We are delighted that Scott is joining our Alumni Affairs and Development team," said Rapier. "As Harvard sets forth an ambitious academic agenda, his in-depth knowledge of this institution, his understanding of the alumni volunteer experience, and his personal lifelong association with Harvard will be incredibly helpful to realizing our key objectives."
Currently a member of the HAA Executive Committee, Abell served as HAA president in 2000-2001, during which time he led a comprehensive strategic planning process that is still bearing fruit. He was president of the Harvard Club of Akron, Ohio (1989-1997), chair of the Schools and Scholarships Committee (for 20 years), HAA regional director (1992-1995), 25th Reunion co-chair for the Class of 1972, COUR member, HAA Nominating Committee for Overseers and Directors member (1998-2001), and a member of the HAA Awards Committee (1997-2000). He was selected by the HAA Nominating Committee to stand for election to the Board of Overseers this spring but has withdrawn from consideration now that he has accepted a full-time senior position at the University.
"Having always expressed a great love for Harvard and interest in heavy involvement with alumni affairs, Scott was an obvious candidate for the Harvard Alumni Association presidency," said John P. Reardon Jr., executive director of the Harvard Alumni Association. "He was a spectacular leader, one of the best we've ever had, and [one] who exemplified skill and diplomacy during an important period of reorganization. He will be unusually good in his new role and will be very effective in developing relationships within the University and with alumni at large."
Beyond his work for Harvard, Abell has long held an interest in health care economics, culminating in his trusteeship of numerous medical care providers and related organizations. His energy and philanthropic interests have prompted him to serve on a wide variety of community boards, including the executive committee of Akron General Health System, Children's Hospital Medical Center of Akron Foundation, and Stan Hywet Hall & Gardens Inc. He was also a founding committee member for the Center for Nonprofit Excellence.
"Harvard means a great deal to me," said Abell. "I feel privileged to have the opportunity to work beside this talented group of development professionals, many of whom I have known for years. This team will help enable the faculty and administration to attain their FAS and University goals."
Abell recently retired as chair and CEO of Abell & Associates Inc., a financial services holding company that he founded in Akron. His company's involvement in financial and health care consulting dates back to 1973.
Scott and his wife Cindy, who is a freelance artist, have two children: Kelly '02 and Scott '07.