Caring for the Harvard Community, Harvard University's regular series of events focusing on contemporary mental and emotional health issues for students,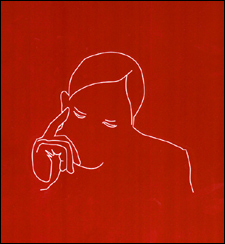 faculty, and staff, returns for two weeks of workshops and discussions Feb. 23-March 5. Coordinated by Sharon Thomas in the Provost's Office, all events in the student-driven series fall within the theme "A World of Well-Being: Focus on Emotional and Behavioral Health in a Community of Many Cultures," chosen from student input and feedback from last year's Caring events.
"Harvard is richly endowed with students, faculty, and staff from many backgrounds and cultures. By helping us learn more about each other and about the University's network of services, we hope these events will foster a supportive community that is healthy in every way," said Harvard University Provost Steven Hyman, whose office co-sponsors the series with the Student Health Coordinating Board.
Workshops and discussions for undergraduates, graduate students, and faculty and staff aim to give members of the Harvard community strategies for taking care of
---
Caring for the Harvard Community
returns with workshops and discussions on mental health Feb. 23-March 5.
---
themselves and each other, while introducing the University's wide range of support services and de-stigmatizing the act of requesting or getting help. Speakers and workshop facilitators from Harvard's University Health Services, Bureau of Study Counsel, and beyond will lead discussions in issues ranging from eating to stress, faith to dating, all with a focus on the emotional and behavioral health needs of a diverse community.
A keynote speech by multicultural scholar Derald Sue opens the two-week series on Feb. 23 at 4:30 p.m. at the Faculty Club. Sue, whose talk is co-sponsored by Harvard University Health Services and is open to the entire Harvard community, will discuss "Living and Learning in a Diverse Community – Becoming Multilingual on Emotions and Behaviors."
Regarded as one of the nation's most influential multicultural scholars, Sue is a professor of psychology and education in the Department of Counseling and Clinical Psychology at Teachers College, Columbia University. Author of two of the most frequently cited books in the multicultural field, "Counseling the Culturally Different: Theory and Practice" and "Counseling American Minorities: A Cross Cultural Perspective," he is sought after by the media for his work. He was invited to address President Clinton's Race Advisory Board on the National Dialogue.
For more information on the keynote or the series, please contact Sharon Thomas at (617) 496-5775 or via e-mail at sharon_thomas@harvard.edu, or visit the Web site.