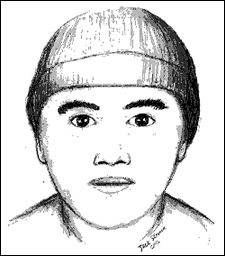 On Jan. 13 at approximately 5:40 p.m., a female undergraduate student was walking on Mt. Auburn Street in the area of Claverly Hall when a male approached her in the opposite direction and groped her. The suspect continued walking on Mt. Auburn Street. Officers from both the Harvard University Police Department (HUPD) and the Cambridge Police Department extensively searched the area, but the subject was not found. Both departments will continue to investigate the incident.
The suspect was described as a white male in his early 20s, 6 feet 6 inches tall, with a large build, dark eyes, and light-colored hair. He was wearing a dark gray jacket.
Since late November, there have been five reports of a female student being groped or otherwise inappropriately touched on or near campus. There are not similarities in the physical descriptions of the assailants involved in the incidents. In response to the incidents, HUPD has substantially increased the number of both uniform and plainclothes officers on duty during the night and evening. The department has used the additional staff to increase its patrols of paths that students frequently use after sunset. The Cambridge Police Department is also increasing its presence in the Harvard Square area. The two departments are closely coordinating their investigations into the reports and are working aggressively to find the people involved.
If anyone has any information regarding this incident, or if at any time you observe any suspicious activity, please notify HUPD at (617) 495-1215.