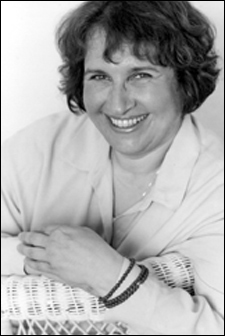 The Memorial Church will host one of America's most popular Buddhist teachers, Sharon Salzberg, for a two-day meditation workshop. Salzberg will present "Meditation in the Memorial Church" on Oct. 24, from 7 to 10 p.m., and Oct. 25, from 10 a.m. to 4 p.m. Praised by the Dalai Lama as "a psychologically skillful accessible teacher, with wisdom and wit," Salzberg will speak about faith and teach meditation practices.
Tickets for the weekend are $75 each and are available through the Harvard Box Office, (617) 496-2222, or online through the Web site www.fas.harvard.edu/~tickets. A portion of the proceeds will benefit the Buddhist-Christian Dialogue Fund. Scholarships are available to undergraduates, and a limited number of free seats will be available to Harvard students on a first-come, first-served basis immediately before the beginning of each day's event. Salzberg will also speak at Morning Prayers on Oct. 25, at 8:45, in Appleton Chapel of the Memorial Church.
Salzberg is co-founder of the Insight Meditation Society, The Barre Center for Buddhist Studies, and The Forest Refuge. She has been studying Buddhism since 1971. She teaches insight meditation and the practice of metta, or loving-kindness, around the world. The author of several books on meditation and Buddhism, her new book "Faith" has been praised by various religious traditions.