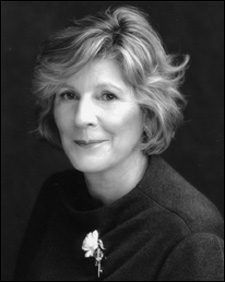 An art educator, a political philosopher, a bioethicist, and a Washington journalist received the Graduate School of Arts and Sciences (GSAS) Centennial Medal on Wednesday, June 4, at the Harvard Faculty Club.
The medalists are: Agnes Gund, A.M. '80, fine arts; Amy Gutmann, Ph.D. '76, government; Leon Kass, Ph.D. '67, biochemistry and molecular biology; and William Schneider, Ph.D. '72, government.
Agnes Gund
Gund is president emerita of the Museum of Modern Art, New York. She was elected a member of MoMA's Board of Trustees in 1976, and has been president since 1991, serving as chair from 1993 to 1995. An advocate for art education, she founded Studio in a School in 1977, a program that places artists as teachers in public schools. For this work she received the Doris C. Freeman Award, New York City, and the Governor's Award, New York State. Her other awards include the Montblanc de la Culture Award (1997), the ArtTable Award for Distinguished Service to Visual Arts (1994), and four honorary doctorates.
Former President Clinton awarded Gund the National Medal of Arts in 1997 for her efforts to make art accessible to everyone. She is actively involved in many organizations, including the J. Paul Getty Trust, the American Academy in Rome, and the Wexner Center for the Arts in Columbus, Ohio, where she is a member of the board. Gund is the daughter of investor George Gund Jr. and the sister of Gordon Gund '61 and Geoffrey Gund '64. She is a noted benefactor of artwork to various museums and institutions.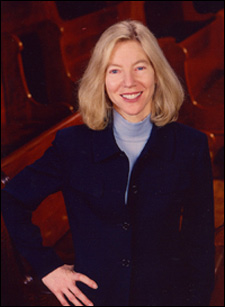 Amy Gutmann
Gutmann is the Laurance S. Rockefeller University Professor of Politics and the University Center for Human Values, and Provost, at Princeton University. She is president of the American Society of Political and Legal Philosophy; and is a fellow of the American Academy of Arts and Sciences, American Academy of Political Science, and National Academy of Education. She is a founding member of the Executive Committee of the American Association of Practical and Professional Ethics.
Gutmann served as Princeton's dean of the faculty from 1995 to 1997 and as academic adviser to the president from 1997 to 1998. Her awards include Princeton's Distinguished Teaching Award, the Bertram Mott Award, the Ralph J. Bunche Award, the North American Society for Social Philosophy Book Award, and the Gustavus Myers Center for the Study of Human Rights Award for "Color Conscious: The Political Morality of Race," written with Anthony Appiah (1996).
Gutmann is author and editor of other books, including "Democratic Education" (1987), "Democracy and Disagreement" (with Dennis Thompson, 1996), and "Ethics and Politics" (third ed., with Dennis Thompson, 1997). Her edited books include "Democracy and the Welfare State" (1988), and "Freedom of Association" (1999). Her book "Identity in Democracy" was recently published by Princeton University Press.
Leon Kass
Kass is the Addie Clark Harding Professor in The College and the Committee on Social Thought at the University of Chicago. He is one of the foremost bioethicists of his time and was appointed head of President George W. Bush's Council on Bioethics. A trained physician and biochemist, Kass is also senior fellow and associate director of the John M. Olin Center for Inquiry into the Theory and Practice of Democracy at the University of Chicago, and senior fellow at that university's MacLean Center for Clinical Medical Ethics.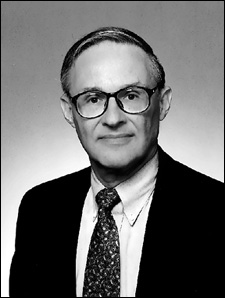 Kass has received numerous honors and fellowships, including a Guggenheim Memorial Foundation Fellowship. He was a surgeon in the United States Public Health Service from 1967 to 1969. He is a founding fellow of the Hastings Center (Institute of Society, Ethics, and the Life Sciences).
His books include "Life, Liberty and the Defense of Dignity: The Challenge for Bioethics" (Encounter Books, 2002), "The Ethics of Human Cloning" (American Enterprise Institute, 1998, with James Q. Wilson), "The Hungry Soul: Eating and the Perfecting of Our Nature" (The Free Press, 1994), and "Toward a More Natural Science: Biology and Human Affairs" (The Free Press, 1985).
His articles on bioethics and related matters have appeared in publications including Commentary, The New Republic, The Washington Post, Journal of the American Medical Association, the New England Journal of Medicine, and Science. He has appeared on television programs including "Face the Nation," "CBS News," "The NewsHour with Jim Lehrer," "World of Ideas," and "Genesis" (with Bill Moyers), and "All Things Considered" (National Public Radio).
Kass regularly moderates and participates in discussions nationwide on topics in bioethics, and he has testified before several Congressional committees.
William Schneider
Schneider, recognized as one of the country's leading political commentators, is CNN's senior political analyst. He joined CNN in 1991, is regularly featured on CNN's "Inside Politics," and was featured during CNN's "Election 2000" coverage. He is also a resident fellow at the American Enterprise Institute in Washington, D.C., and a contributing editor to the Los Angeles Times, National Journal, and the Atlantic Monthly. The Boston Globe called him "the Aristotle of American politics," while Campaigns and Elections magazine called him "the most consistently intelligent analyst on television."
In 1997, Washingtonian magazine named Schneider one of the 50 most influential Washington journalists. Schneider co-authored "The Confidence Gap: Business, Labor and Government in the Public Mind" with Seymour Martin Lipset (1987), and he has written extensively on politics and public opinion for the New Republic, Atlantic Monthly, the Washington Post, and other publications.
Schneider was an associate professor of government at Harvard, 1972-1979, and has held an International Affairs Fellowship from the Council on Foreign Relations and a National Fellowship from the Hoover Institution at Stanford University. From 1990 to 1995, he was the Speaker Thomas P. O'Neill Jr. Visiting Professor of American Politics at Boston College.
The Graduate School of Arts and Sciences Centennial Medal was first awarded in June 1989 on the occasion of the 100th anniversary of the founding of the Graduate School.
Alumni are honored for "contributions to society as they have emerged from one's graduate education at Harvard."
Anyone who has earned a master's or doctoral degree from the Graduate School is eligible to be considered for a medal. Nominations, which may come from GSAS alumni and affiliates, are reviewed by senior University officials and by the Graduate School Alumni Association Council's medalist committee. The Harvard Corporation votes on these recommendations.