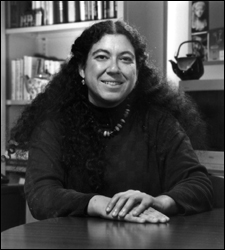 Pulitzer Prize-winning journalist Linda Greenhouse '68, award-winning biographer Brenda Murphy Maddox '53, attorney Martha Minow Ed.M. '76, and pediatrician Perri Klass '78, M.D. '86 are among the distinguished women who will be honored by the Radcliffe Association at the Radcliffe Institute for Advanced Study during Commencement/Reunion Week.
Alumnae Recognition Awards, the Jane Rainie Opel '50 Young Alumna Award, and Graduate Society Medals will be presented during the symposium "Women in a Violent World: Searching for Solutions," which runs from 10:15 a.m. to 12:30 p.m. at the Loeb Drama Center on Radcliffe Day, June 6. The recipients of these awards will participate in the symposium, which is free and open to the public. Distinguished Service Awards will be presented at 10:15 a.m.
Alumnae recognition awards
Linda Greenhouse '68, Perri Klass '78, M.D. '86, and Brenda Murphy Maddox '53 are the recipients of Alumnae Recognition Awards from the Radcliffe Association. Presented annually, these awards honor women "whose lives and spirits exemplify the value of a liberal arts education."
Greenhouse, who has been covering the U.S. Supreme Court as a correspondent for The New York Times since 1978, won a Pulitzer Prize for beat reporting in 1998. She has been a panelist on the PBS program "Washington Week" since 1980 and was named a senior writer at the Times in 1990.
After graduating from Radcliffe, Greenhouse joined the staff of The New York Times. In 1977, she received a Ford Foundation fellowship to attend Yale Law School, where she earned a master of studies in law degree. Greenhouse holds honorary degrees from Brown, Colgate, Northeastern, and the City University of New York.
Greenhouse is a fellow of the American Academy of Arts and Sciences, the American Philosophical Society, an honorary member of the American Law Institute, and a member of the Women's Forum of Washington, D.C. She is a member of the Library Council of the Schlesinger Library at the Radcliffe Institute and serves on the board of directors of the Harvard Club of Washington, D.C.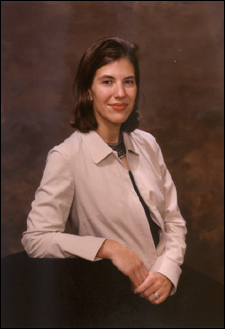 In 1993, she received the John Peter Zenger Special Media Award from the New York State Bar Association. Last year, she received the Henry J. Friendly Medal from the American Law Institute for contributions to the law; the Carey McWilliams Award from the American Political Association for "a major journalistic contribution to our understanding of politics"; and the Golden Pen Award from the Legal Writing Institute.
Greenhouse frequently lectures at universities, law schools, and judicial conferences. In the past several years, she has delivered the centennial Media and Society Lecture at Brooklyn Law School, the Alexander Meiklejohn Lecture at Brown University, and the Henry J. Miller Distinguished Lecture at the Georgia State University College of Law.
Klass is a prominent pediatrician who has improved the lives of thousands of children. An assistant professor of pediatrics at the Boston University School of Medicine and the Boston Medical Center, Klass is also the medical director and the president of Reach Out and Read, a national program that serves over one million children annually and integrates books and literacy into routine pediatric care. Since 1993, she has also been a pediatrician at Dorchester House in Boston.
Klass is also an acclaimed writer. Her books include two collections of short stories, "Love and Modern Medicine" (Houghton Mifflin, 2001) and "I Am Having an Adventure" (Putnam, 1986); two novels, "Other Women's Children" (Random House, 1990) and "Recombinations" (Putnam, 1985); and several works of nonfiction, including "Baby Doctor: A Pediatrician's Training" (Random House, 1991) and "A Not Entirely Benign Procedure: Four Years as a Medical Student" (Putnam, 1987). In November, Ballantine Books will publish her latest book, "Quirky Kids: Understanding and Helping Your Child Who Doesn't Fit In," co-authored with Eileen Costello. Next February, Houghton Mifflin will publish her new novel, "The Mystery of Breathing."
Her essays and articles have appeared in The New York Times Magazine, American Health, Discover, Esquire, Gourmet, and Vogue, and she writes regularly for Parenting and Knitter's Magazine. Klass has won five O. Henry Awards for her short stories and a James Beard Foundation Journalism Award for her magazine articles on diet, nutrition, and health.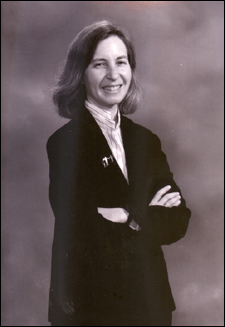 After graduating from Harvard and Radcliffe, Klass did graduate work in zoology at the University of California, Berkeley. In 1982, she entered Harvard Medical School and earned her degree in 1986. Klass did her residency at Children's Hospital in Boston and her fellowship training in pediatric infectious diseases at Boston City Hospital.
A fellow of the American Academy of Pediatrics, Klass also serves on the executive board of PEN New England. She has given lectures in Europe and throughout the United States. In 2001, Klass spoke at The White House Summit on Early Childhood Cognitive Development, convened by Laura Bush.
Maddox is an author, award-winning biographer, journalist, and broadcaster. Her biography "Rosalind Franklin: the Dark Lady of DNA" (HarperCollins, 2002) was nominated for the 2002 Whitbread Biography Award and has won The Los Angeles Times Book Award for Science. The paperback edition was published in the United Kingdom this past April to coincide with the 50th anniversary of the discovery of DNA by James Watson '58 and Francis Crick and will come out in the United States in October. On April 22, a television documentary based on her book was broadcast on "Nova" on PBS.
Maddox's new book, "Maggie: The First Lady," written to accompany an ITV television series on Margaret Thacher, has just been published by Hodder & Stoughton in London. She has also written "Yeats's Ghosts: The Secret Life of W.B. Yeats" (HarperCollins, 1999) and "D.H. Lawrence: The Story of a Marriage" (W. W. Norton, 1996), which won the Whitbread Biography Prize in 1994. "Nora: The Real Life of Molly Bloom" (Houghton Mifflin, 1988) won The Los Angeles Times Biography Prize, the British Silver PEN Award for nonfiction, and the French Prix du Meilleur Livre Etranger and was a finalist for the U.S. National Book Award. She also writes book reviews for The New York Times, the Washington Post, the New Statesman, and The Observer, and lectures frequently on biography and on the subjects of her books.
Maddox began her writing career at The Patriot Ledger in Quincy, Mass. After moving to London, she covered the United Kingdom beat at Reuters. Maddox spent most of her professional life at The Economist, serving as Britain editor, home affairs editor, and lead writer, and editing a communications newsletter. She wrote a weekly column on the media for The Daily Telegraph from 1985 to 1993 and for The Times from 1994 to 1996.
Maddox earned a degree in English literature from Radcliffe and is an honorary member of Phi Beta Kappa at Harvard. She is a fellow of the Royal Society of Literature, a member of the Royal Society's Committee on Science and Society, and a past chairman of the Broadcasting Press Guild and the Association of British Science Writers. Maddox also serves on the board of the British Journalism Review.
Jane Rainie Opel '50 Young Alumna Award
Katya Fels '93 will receive the Jane Rainie Opel '50 Young Alumna Award from the Radcliffe Association. The award, which honors former Radcliffe College Alumnae Association (now the Radcliffe Association) executive director Jane Rainie Opel '50 for her 18 years of service, is presented annually to an alumna in the 10th reunion class for an outstanding contribution to the advancement of women, to her profession, or to the Institute.
Fels has devoted her professional life to helping women increase their safety and quality of life. She is the founder and the executive director of On The Rise Inc., a Cambridge organization working with women who are homeless or in crisis and who are unable to get the level of support and services they need from mainstream providers. Established in 1995, On The Rise has helped over 1,000 women.
Her public service began during her undergraduate years. From 1991 to 1993, Fels was a co-director of the University Lutheran Church Shelter in Cambridge and a counselor for Response, a Harvard University organization that aids victims of sexual and domestic violence. After graduation, she was the editor of a resource guide for people who were homeless or in need in the Boston area. Fels received two fellowships in 1993 and 1995 to develop a new program model to assist the most disenfranchised women in her community. This work culminated in the founding of On The Rise.
Fels earned a degree in biology from Harvard in 1993. She received the Samuel H. Abramson Memorial Research Fellowship in 1992 and a Harvard University Award for Distinction in Teaching in 1994. Fels was a teaching fellow in the chemistry department from 1990 to 1995.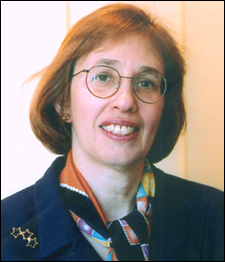 Fels speaks locally and nationally in academic and training settings on topics related to On The Rise, including working with multiply-traumatized women. She is a member of the board of directors of the Phillips Brooks House Association and serves on several advisory boards.
Her leadership has been recognized with several awards. In 1999, Fels received the Cambridge Peace and Justice Award and a Swiss Army Knife Equipped Award, given nationally to people who "exhibit resolve and leadership in overcoming difficult tasks." In 2001, the Cambridge YWCA honored her at its Tribute to Outstanding Women. Last year, the Women's Educational and Industrial Union chose Fels as one of 125 outstanding women leaders in Massachusetts, and The Boston Business Journal selected her as one of "40 Under 40" to watch in Massachusetts.
Graduate Society Medals
Martha Minow Ed.M. '76 and Deborah Prothrow-Stith M.D. '79 will receive Graduate Society Medals from the Radcliffe Association. The medals are given annually to alumnae of Radcliffe and Harvard graduate schools and Radcliffe's Bunting Program who have made outstanding contributions to their professions.
Minow is a professor at Harvard Law School, where she has taught since 1981, and a senior fellow of the Society of Fellows at Harvard. Minow studies the legal treatment of children, women, and members of racial, religious, and ethnic minorities. She has also worked extensively on legal responses to violence among family members and between ethnic and national groups.
Before joining the Harvard Law School faculty, Minow clerked for U.S. Supreme Court Justice Thurgood Marshall and U.S. Court of Appeals Judge David Bazelon. She served on the Independent International Commission on Kosovo and has consulted with the UN High Commissioner for Refugees.
A magna cum laude and Phi Beta Kappa graduate of the University of Michigan, Minow earned a master's degree in 1976 from Harvard's Graduate School of Education and a J.D. in 1979 from Yale Law School. She received an honorary doctorate from Wheaton College in 1998 and is a fellow of the American Academy of Arts and Sciences. Minow has also been a distinguished visiting professor of law at Boston College Law School and the University of Toronto Faculty of Law.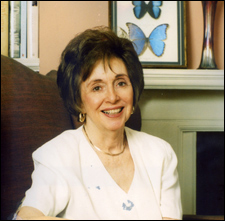 A prolific and award-winning author, Minow has written or co-authored more than 100 articles and book chapters and 12 books, including "Partners, Not Rivals: Privatization and the Public Good" (Beacon Press, 2002), "Imagine Coexistence" (Jossey-Bass, 2003), co-authored with Antonia Chayes, and "Breaking the Cycles of Hatred: Memory, Law, and Repair" (Princeton University Press, 2003), with an introduction and commentaries edited by Nancy Rosenblum. In 1997, she received the Gustavus Meyers Award for an Outstanding Book on Human Rights for "Not Only for Myself: Identity, Politics, and the Law" (The New Press). The American Society of International Law awarded her a certificate of merit in 1998 for "Between Vengeance and Forgiveness: Facing History After Genocide and Mass Violence" (Beacon Press).
Minow is a senior fellow at the Harvard Center on Ethics and the Professions. She serves on many boards, including the Covenant Foundation, the Revson Foundation, the Jewish Women's Archive, and the Judge David L. Bazelon Center for Mental Health Law. She is the policy director for the National Center for Accessing the General Curriculum, a partnership with the Federal Department of Education to assist children with disabilities.
Prothrow-Stith, a nationally recognized leader in utilizing public health strategies to curb adolescent violence, holds several appointments at the Harvard School of Public Health. She is the first professor of public health practice in the Department of Health Policy and Management, an associate dean for faculty development, and the director of the division of public health practice.
Prothrow-Stith's interest in violence prevention dates to her residency at Boston City Hospital. She wrote "Violence Prevention Curriculum for Adolescents" (Education Development Center, 1987), the first publication geared specifically for schools and communities, and co-authored "Deadly Consequences" (HarperCollins, 1991), the first book to present the public health perspective on violence to a mass audience. She has lectured around the country on violence and its prevention.
Earlier in her career, Prothrow-Stith was the youngest person to serve as the commissioner of public health for the Commonwealth of Massachusetts. She holds an undergraduate degree from Spelman College, a medical degree from Harvard Medical School, and nine honorary degrees from institutions such as Morehouse Medical School and Northeastern University.
Her dozens of awards and honors include the Secretary's Award for Exceptional Achievement in Public Service from the U.S. Department of Health and Human Services (DHHS) in 1989; the World Health Day Award from the American Association for World Health of the World Health Organization in 1993; the Peace Award from the Physicians for Social Responsibility in Philadelphia in 1995; and the Solomon Carter Fuller Award from the American Psychiatric Association in 1998.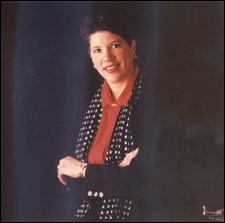 Since 1995, Prothrow-Stith has held a presidential appointment to the National Commission on Crime Control and Prevention in Washington, D.C. She was a member of the Secretary's Blue Ribbon Panel on Youth Violence Prevention in the DHHS in Washington, D.C., a board member of Fleet Bank, and the president of the Black Caucus of Health Workers of the American Public Health Association.
Distinguished service awards
Joy Kahlenberg Fallon '78, J.D. '82, Ellen Ford Nichols '48, Margaretta (Peggy) Bridgman Schmertzler '53, Susan Schildkraut Wallach '68, J.D. '71, and Alice (Acey) Carbonaro Welch '53 will receive Distinguished Service Awards from the Radcliffe Association. Given annually, the awards honor alumnae "for outstanding service to the Association, and, through it, to Radcliffe." The awards will be presented at 10:15 a.m. at the Loeb Drama Center on Radcliffe Day, June 6.