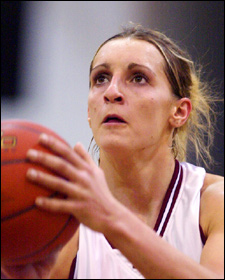 DePinho selected AACR award recipient
The American Association of Cancer Research (AACR) has named Professor of Medicine and Genetics Ronald A. DePinho as the recipient of its 43rd annual AACR-G.H.A. Clowes Memorial Award. DePinho, the American Cancer Society Research Professor at Harvard Medical School, received the award for his pioneering use of genetically engineered models to uncover the molecular and biological processes that lead to the development of cancer.
Watkins wins second straight CPR Institute award
Harvard Business School Associate Professor Michael Watkins has received the Center for Public Resources (CPR) Institute for Dispute Resolution's 2002 book award for "Breakthrough Business Negotiation: A Toolbox for Managers" (Jossey-Bass). Watkins also won the award in 2001 for "Breakthrough International Negotiation" (Jossey-Bass), co-authored by Susan Rosegrant, a case writer at the Kennedy School of Government. The CPR Institute is the leading U.S. organization of dispute resolution professionals.
Mayr selected honorary member
Ernst Mayr, the Alexander Agassiz Professor of Zoology Emeritus, has been named the first honorary member of the Mülleriana: Sociedade Fritz Müller de Ciências Naturais – a biological society created in 1997 in the Paraná state of Brazil. Named after Müller, a famous Brazilian naturalist and early admirer of Charles Darwin, the organization aims to promote biological knowledge and to provide shelter for researchers in Brazil and beyond.
Houthakker to be inducted into papal knighthood
Henry Lee Professor of Economics Emeritus Hendrik S. Houthakker has been selected by Pope John Paul II to be a Knight Commander with Star in the Papal Equestrian Order of Saint Gregory the Great. Houthakker will be inducted into the papal knighthood in a ceremony at St. Denis Church in Hanover, N.H., on April 12.
The Equestrian Order of Saint Gregory, founded in 1831 by Pope Gregory XVI, is a high distinction to individuals in recognition of a particular meritorious service to the common good.
Men's swimming snags EISL title
The Harvard men's swimming team outdistanced Princeton by a score of 1592-1565 to earn its 18th Eastern Intercollegiate Swimming League (EISL) championship on March 7-8 at the Nassau County Aquatics Center in East Meadow, N.Y. In downing Princeton, the Crimson avenged last year's loss to the Tigers, and earned the program its seventh championship in eight years.
Peljto is Player of the Year, Crimson in Kansas
For the second-straight year, Harvard women's basketball player Hana Peljto '04 has been unanimously selected as the Ivy League Player of the Year. The junior forward – named Player of the Week four times this season – paced the league in both points per game (21.5) and rebounds (9.8). She is the fourth Harvard player in the history of the program to earn Player of the Year honors.
In team action, the Ivy Champion Crimson has drawn a No. 14 seed in the East Region of the 2003 NCAA Tournament. Coming off a 22-4 campaign and a school-record 16-game winning streak, Harvard will face third-seeded Kansas State on Sunday (March 23) in Manhattan, Kan. The Wildcats, winners of a 72-56 decision against the Crimson in December 2001, enter the tournament at 28-4. – Compiled by Andrew Brooks