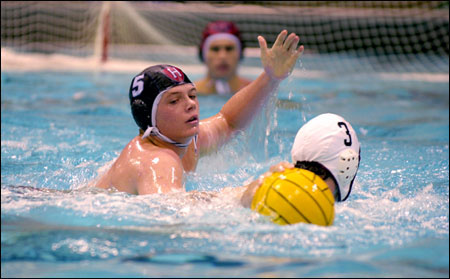 Following a string of nine straight wins, including seven road victories, Harvard men's water polo team dropped a heartbreaking 7-6 decision in their own backyard to Brown on Nov. 2. At the opening round of the Northern Championships this past weekend at Blodgett Pool, the defeat couldn't have been more costly for the No. 15 Crimson, who managed a fifth-place finish in the tournament after going 20-7 on the season. The unranked Brown Bears will advance to the Eastern Championships on Nov. 16 and 17, while Harvard's season comes to a close.
Though Harvard had twice defeated the Bears during the course of the season, an unconvinced Andy Weiner '06 of Brown broke the 6-6 tie – and season-long dry spell – whizzing a shot pass Crimson netminder Robbie Burmeister '06 to score the game-winning goal with just 14 ticks left on the clock.
Harvard promptly avenged the loss in the consolation round – easily downing U.S. Merchant Marine Academy, 16-4, and the Massachusetts Institute of Technology, 10-6. Among the first through fourth place winners, only Queens – who secured the No. 1 seed at the Northern Championships – managed to upend Harvard during the regular season. St. Francis and Iona will join Brown and Queens in advancing to the Eastern Championships.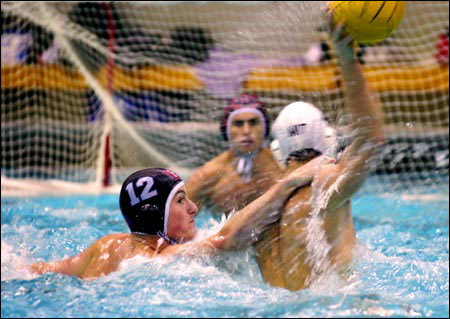 Of the 26 athletes on the Crimson roster, six seniors, including Paul Tselentis, Mike Masterson, Alex Fisher, Chris Lin, Theo Ludwick, and Istvan Zollei, a 2002 All-Academic Team winner, played their final match for Harvard.