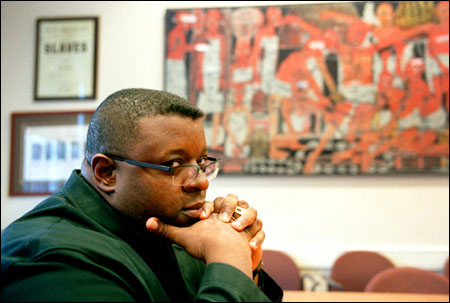 An old joke asks the question, "What do you call a 200-pound black man with a gun?" The answer, of course, is "Sir," the subtext being that it is only by physical intimidation that blacks can gain respect in the white world.
The joke is also a cynical refutation of the strategies of traditional civil rights organizations like the NAACP, which supported the idea that African Americans could win acceptance through a display of competence and dignity. By the late 1960s, as triumphs won by the civil rights movement proved to have less of an impact than expected on the actual quality of black life, groups like the Black Muslims and the Black Panthers began to publicly doubt this strategy.
Popular entertainment of the era reflected the change. Black stars like Richard Roundtree, Fred Williamson, and Ron O'Neal were those 200-pound black men with guns. Pam Grier and Gloria Hendry were their female counterparts, though contending in a different weight category.
The movies they played in – "Shaft," "Superfly," "Black Caesar," "Foxy Brown," "Hell up in Harlem," and others of the genre – for the first time portrayed African Americans as powerful and successful in confrontations with corrupt representatives of the white power structure.
But these characters were not – to use a phrase that gained currency at a later time – role models. The male protagonists were often criminals, pimps, and drug dealers, and all the main characters went beyond the law in their efforts to gain justice or revenge, leaving scenes of gore and mayhem in their wake.
The label that was applied to this genre – black exploitation or "blaxploitation" films – has stuck to this day, leading to their being ignored even by scholars of popular culture, whose search for signs and signifiers is not generally deterred by a product's sordid and ignominious reputation.
Ignored, that is, until now. Tonight (Oct. 3) at 7, the Harvard Film Archive will premiere "BaadAsssss Cinema," a documentary by Isaac Julien, visiting lecturer in Afro-American Studies and Visual and Environmental Studies (VES). Using a combination of archival material, footage from the films themselves, and interviews with actors, directors, and critics, Julien makes the case that blaxploitation films were in fact complex reactions to social conditions that provided an outlet for black rage through the use of powerful imagery and humor.
The documentary grows out of Julien's Afro-American Studies course, "Black Cinema as Genre – From Blaxploitation to Quentin Tarantino." Julien, a graduate of the Central St. Martin's School of Art in London who is known for his fiction and nonfiction films as well as his video installations, also teaches a VES course, "The Post Cinematic in Video Art."
Speaking of "BaadAsssss Cinema" (the title refers to the film that inaugurated the genre, Melvin van Peebles' "Sweet Sweetback's Baadasssss Song"), Julien points out that he is not making any extravagant claims for the aesthetic stature of these films.
"I'm not trying to claim that these films are art," he said. "But they are art of a popular kind. And they are important as a part of cinema history that's been relegated to the margins."
Julien, who first saw many of these films as a teenager in London, wanted to examine them not only as creative works but as a part of the racial and political landscape of the early to mid-1970s.
One of the things that most interested Julien was the rejection of these films by organizations like the NAACP and by civil rights leaders like Jesse Jackson, who believed that they demeaned blacks by projecting negative stereotypes.
"There's a great deal of anxiety and sensitiveness around the subject of race, a tension about who owns black culture. You can see the seeds of political correctness in some of the reactions to these movies."
The documentary also shows the defensive reaction of some of the genre's creators. Fred Williamson, a former pro-football player and the star of many black action films, questions the term "blaxploitation," asking who exactly was exploited. And Samuel L. Jackson, who starred in Quentin Tarantino's blaxploitation-inspired film "Jackie Brown," suggests that if the NAACP didn't like these films, they should have made their own movies.
As a film scholar, however, Julien refrains from taking sides in the debate, allowing his interviewees to speak for themselves. The many voices and images he has assembled provide a rich feast of insights and ideas which expand our understanding of recent political, social, and racial history. According to Harvard Film Archive curator Bruce Jenkins, Julien is uniquely qualified to make this contribution.
"He's an incredibly gifted filmmaker as well as a celebrated installation artist," said Jenkins. "This documentary is not a major part of his art-making, but it's unimaginable that it could have been done by anyone else. Only someone who is thoroughly familiar with the genre and is a filmmaker himself could have made it. In 50 minutes it gives you an incredible amount of knowledge."