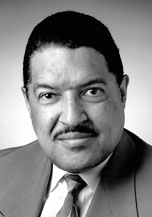 Associate Vice President for Human Resources Polly Price has announced the appointment of Henry Ryan as director of Workforce Initiatives for Harvard University. Ryan joined the University on Monday, April 2.
"In this role, Henry will work with human resource officers and managers throughout the University to continue our efforts to develop and sustain programs designed to improve management and career development programs and other activities that improve Harvard's ability to attract, recruit, and retain excellent staff," Price said. David Jones formerly held the position until he became director of Labor and Employee Relations last fall.
Ryan most recently served as corporate director of employment, training, and diversity at Partners Healthcare System in Boston, where he was responsible for implementing automated resume management; developing recruitment strategies; and improving applicant quality, diversity, and overall retention. In addition, Ryan developed and delivered system wide training, workforce planning, and equal employment opportunity (EEO)/diversity regulatory compliance and training.
Prior to working at Partners, Ryan served as director of staffing and facilities management and construction at Blue Cross/Blue Shield of Massachusetts, where he directed corporate staffing, employee relations, work/life activities, and EEO compliance. He was instrumental in that organization's selection by Working Mother magazine as one of the "100 Best Companies for Working Mothers."
A graduate of Carnegie-Mellon University, Ryan also received certification from the human resource executive program at the University of Michigan's Graduate School of Business Administration and a master's degree in management from Lesley College.
Ryan is a volunteer at Boston's Timilty Middle School and the Boston YMCA where he coordinated the Black Achiever Program. He's also a board member for the Greater Boston Employer Advisory Board.