Illustrations by Alec Solomita
John Mich is doubly gifted. Not only does he know a lot about art, but he knows what he likes. So, when someone in the Harvard Information Office mentioned that the office needed a new coloring book, Mich, assistant director for events and operations of the Office of News and Public Affairs, knew just where to go.
He took the elevator 10 floors up from the Holyoke Center Arcade to the News Office production room. Mich knew that Alec Solomita, associate editor of the Harvard Gazette, had been turning out loony cartoons and caricatures, usually of other members of the news office staff, for years. During a lunch hour or coffee break, Solomita amused himself by sitting at his computer and drawing likenesses (sometimes flattering, sometimes not) of his co-workers, which he then posted around his desk.
Although he had done a few illustrations for Harvard publications and an invitation to the office Christmas party, Solomita was daunted by the notion of producing a full-length coloring book. But Mich persuaded him to give it a try, and Solomita began. Using almost every medium available, including charcoal, pencil, pastels, photographs, and the computer software Photoshop, Solomita spent his off-hours and weekends putting together an entirely original piece of work – "Harvard in Color." Bring your crayons!
---
What: Come meet the author/illustrator of "Harvard in Color" and purchase the first available copies of this beautiful new publication.
When: Thursday, May 10, noon – 2 p.m.
Where: Harvard University Events & Information Center, Holyoke Center Arcade
In a series of lively, charming, and eminently colorable illustrations, the book follows a number of children on their walk through the Harvard campus. Many standard Harvard highlights appear, such as John Harvard's statue and the glass flowers, and a few lesser-known sights show up as well – an imposing sculpture in the Science Center, a little-read sign above one of the Harvard gates. For Solomita, choosing what not to illustrate was the biggest challenge. "I grew up here," Solomita says. "Nothing was more exciting when I was a kid than a Saturday at the Peabody Museum. The only trouble then was that there was always just too much to see."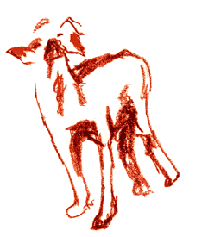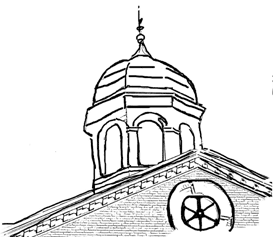 Illustration by Alec Solomita Detail from "Harvard in Color"
To download a page of "Harvard in Color," visit http://www.hno.harvard.edu/gazette/2001/04.18/coloringbook.pdf
Copies may be purchased through the Harvard University Events & Information Center at (617) 495-1573.