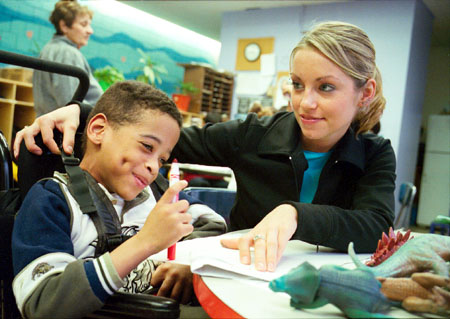 Back in the mid-20th century, kids came streaming out of school at 3 p.m. into the gloriously unstructured portion of their day, the part between sitting upright at their desks and sitting upright at the dinner table. It was a time for stickball, tag, ringalevio, for riding a bike, strapping on roller skates, or earning pocket money at a part-time job. It was a time that kids everywhere looked forward to, and somehow instinctively knew how to use to their best advantage.
Times are different now. In those prosperous days, a family could usually get by on a single paycheck, and, as a result, an oligarchy of homemakers kept a watchful eye on their children's after-school activities. Today, 77 percent of married mothers with school-age children work, two-thirds of them full-time, compared with 40 percent in 1960.
And without that built-in supervision, things are getting out of hand.
Nationally, the juvenile crime rate triples between the hours of 3 and 6 p.m. Children are most likely to be victims of a violent crime in the after-school period. Children and youth are most likely to engage in sexual activity between 3 and 6 p.m., often resulting in pregnancy and sexually transmitted disease.
Even children who spend their after-school hours in the safety of their homes are apt to spend it watching TV, playing video games, or surfing the Internet, an average of almost five hours of the average kid's day. Studies have correlated excessive "screen time" with poor academic performance.
These statistics are causing educators to take a hard look at the time children spend in school and the time they spend out of it. They are wondering whether the old model of unstructured after-school time is one that must finally be abandoned.
"You can't fix the kids by just fixing the schools," said Jerome Murphy, Dean of the Harvard Graduate School of Education (GSE).
Murphy is part of a coalition of leaders in the Cambridge and Boston areas who are committed to doing something about the after-school danger zone. The objective is not simply to keep kids out of mischief, but to make after school a time when children can learn valuable skills and obtain needed services that will help them grow – and have fun as well.
"We've got to have a multi-pronged strategy that focuses on schools as well as on other parts of the day," Murphy said. "We've got to think creatively about after school. What can we do beyond the custodial function? Let's build on after school and take it a step beyond."
Boston Mayor Thomas Menino is another local leader concerned with the liabilities of unstructured after-school time. Menino convened a task force to study the problem. The task force issued a report in the spring of 2000, titled "Schools Alone Are Not Enough: Why Out-of-School Time Is Crucial to the Success of Our Children," underlining the benefits of quality after-school care, as well as the negative consequences of failing to provide it.
In response to Menino's call for new partners to help address after-school care issues in Boston, Harvard has created the Harvard After-School Initiative and has joined Boston's After-School for all Partnership. Over an eight-month period, faculty and administrators across the University have worked to develop basic concepts and come up with specific ideas. The mission of the Harvard Initiative is to expand and improve after-school programming for children in Boston, especially in the Allston/Brighton, Mission Hill, and Fenway neighborhoods. The Harvard After School Initiative is a five-year project with a University commitment of $1 million each year.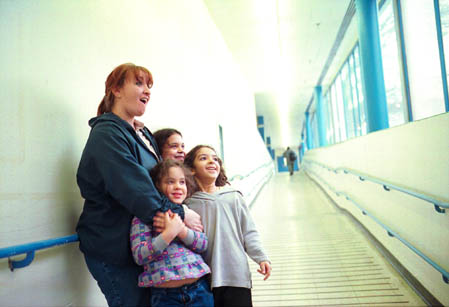 The Harvard After-School Initiative calls for the coordinated participation of students, faculty, and staff in a set of community partnerships bringing the teaching, research, and learning resources of the University to bear on the issues, while offering students, faculty, and staff expanded academic and community service opportunities.
"By working together, we're saying the need is so great that none of us can do it alone," said Gil Noam, director of the GSE's Program in Afterschool Education and Research (PAER). Noam holds a joint appointment as professor of education and as associate professor of psychology at Harvard Medical School-McLean Hospital.
"Ultimately, what we have to create must be in the joint interests of Harvard and the Boston community. We help the community, and at the same time, they help us to provide better training and do better research. It really is a win-win situation."
One of the principal components of the Harvard After-School Initiative, PAER takes a developmental approach to the study of new models of effective after-school programming, and incorporates educational, health, public policy, and psychological perspectives.
PAER is engaged in many collaborative projects that are having a positive impact on the community. Among these are: the RALLY program at the Taft Middle School that trains "prevention practitioners" to provide psychosocial and academic support to children both in class and after school; and GEAR UP, a federal initiative administered through the Boston Higher Education Partnership to support an early college awareness program for at-risk students at the Cleveland Middle School.
Another major component of the Harvard After-School Initiative is the Harvard Children's Initiative (HCI), chaired by Judith Palfrey, the T. Berry Brazelton Professor of Pediatrics at Harvard Medical School. HCI will provide two types of resources to the After-School Initiative.
First, HCI, in collaboration with PAER, will form a group of faculty from across the University to focus on the larger, systemic barriers and solutions to increasing and improving after-school programs.
Second, HCI will provide the necessary staff support to coordinate a large-scale volunteer mobilization effort in cooperation with PAER and Phillips Brooks House, the undergraduate student volunteer program, directed by Judith Kidd. This effort will expand upon volunteer efforts already in place to involve undergraduates, graduate students, faculty, and staff in recruitment, training, mentoring, and assessment programs.
In essence, the Harvard After-School Initiative signals a new approach both to learning and to the more general problem of preparing children to succeed in life. The key change, as Murphy sees it, is one of emphasis.
"There has been a debate in schools of education for the past 50 years or so about where children really learn, and many people have maintained that a lot of learning opportunities take place outside of school. But in the past, most people have said, let's put our energy into the schools. That's where we have the most influence, and we can't do everything."
But given the changing dynamics of our society, this exclusive emphasis on schools can no longer be maintained, Murphy believes. Because the solution demands greater resources, no one institution can do the job alone. But a partnership approach might just be able to produce positive results. At least that is what members of the Harvard After-School Initiative are counting on.
"We're not giving up on the schools, by any means," Murphy said. "But we need a better balance of attention. Unless we look at the problem in a more comprehensive way, we're not going to make the progress that we want to make and that our kids deserve."