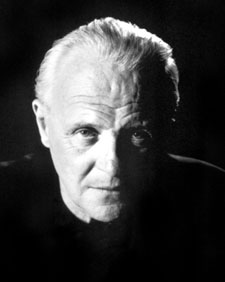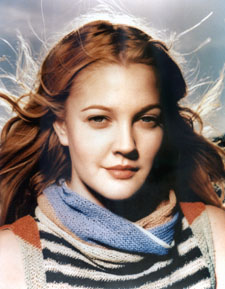 One is certainly among the most accomplished and well-respected actors of his generation, while the other is a former childhood star who burst upon the American scene when she was just a first-grader. Anthony Hopkins and Drew Barrymore this week have been named the 2001 Man and Woman of the Year by Hasty Pudding Theatricals.
Barrymore landed a feature role in Steven Spielberg's "E.T. The Extraterrestrial" when she was 6 years old. Later she starred in such films as "Firestarter," "Boys on the Side," "Mad Love," "Batman Forever," "The Wedding Singer," "Everyone Says I Love You," and "Scream." She also received a Golden Globe nomination for her performance in "Gun Crazy." Most recently Barrymore starred in "Charlie's Angels," a film that was produced by her own production company, Flower Films.
The granddaughter of silent film star John Barrymore, Drew Barrymore is a dedicated philanthropist and regularly donates her time and resources to charities such as the Elizabeth Glaser Pediatric AIDS Foundation and the Wildlife Waystation, an organization that rescues and offers sanctuary to animals from around the world.
Hopkins, best-known, perhaps, for his Academy Award-winning portrayal of Hannibal Lecter in "The Silence of the Lambs," has also earned Academy Award nominations for starring roles in "Nixon," "The Remains of the Day," and "Amistad." He has also appeared in "Legends of the Fall," "Howards End," "Bram Stoker's Dracula," and "Meet Joe Black." Hopkins will soon star in "Hannibal," the eagerly anticipated sequel to "The Silence of the Lambs," opening nationwide on Feb. 9.
The Woman of the Year festivities will be held Thursday, Feb. 8. Barrymore will lead a parade through the streets of Cambridge beginning at 2 p.m. Following the parade, the President of the Theatricals and the Vice President of the Cast will roast Barrymore and present her with the Pudding Pot at the Hasty Pudding Theatre.
Man of the Year ceremonies will be held on Thursday, Feb. 15. The producers of Hasty Pudding Theatricals will roast Hopkins, then present him with his Pudding Pot at 8 p.m. in the Hasty Pudding Theatre, prior to the start of the opening performance of "Fangs for the Memories."
The Man and Woman of the Year awards are presented annually by Hasty Pudding Theatricals to performers who have made a "lasting and impressive contribution to the world of entertainment."
Established in 1951, the Woman of the Year award has been granted to many distinguished entertainers including Katharine Hepburn, Meryl Streep, Jodie Foster, Susan Sarandon, Julia Roberts, and Jamie Lee Curtis.
The Man of the Year award was established in 1963. Recipients have included Paul Newman, John Travolta, Robert De Niro, Steven Spielberg, Robin Williams, Tom Cruise, Harrison Ford, and Billy Crystal.