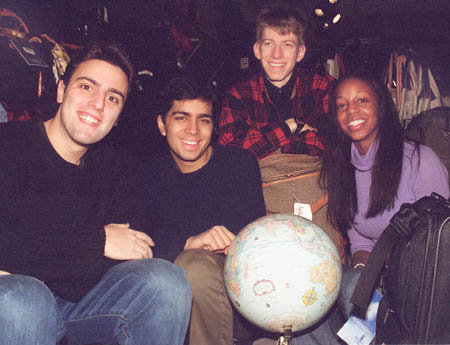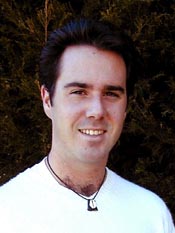 Five Harvard seniors are among the latest group of American college students named Marshall Scholars by the British government in thanks for American help rebuilding their country after World War II.
The scholarships are given in honor of the Marshall Plan, authored by U.S. Secretary of State George Marshall, that provided some $12 billion in aid to rebuild Europe after WWII.
The scholarships provide tuition, travel, and living expenses for students to study at a British university for two years, totaling approximately $50,000.
This year's Harvard winners are Adam Cohen of Lowell House, Sarah Lewis of Mather House, Davesh Maulik of Quincy House, Kevin Schwartz of Kirkland House, and Daniel Baer, who lived in Quincy House before graduating last year. Alumni can apply for the scholarships within two years of graduating.
Throughout the years, Harvard has had anywhere between two and eight Marshall scholars, so this year's five is a good showing, according to Harvard's director of fellowships, Paul Bohlmann.
"Five is a very respectable number, considering that up to 40 are given (nationwide) each year," Bohlmann said.
Harvard's scholars are focusing on fields ranging from art history to mathematics and have career goals that vary from academics to elected office.
Cohen, a chemistry and physics concentrator, plans to study at Cambridge University and to pursue either an M.Phil. or a D.Phil in physics. Cohen said he's always been interested in physics and technology. When he was young, he would take home and dismantle discarded televisions from the streets of his native New York, he said.
In addition to his work in physics, Cohen said he hopes to study math and biochemistry while in England. After the two years, he said he would like to pursue a career in research.
Lewis, a social studies and history of art and architecture concentrator, hopes to pursue an M.Phil. in art history at the University of London's Slade School of Fine Art. While at Harvard, Lewis worked as manager of Harvard Student Agencies, heading graphic design operations, and co-chaired the Harvard Black Arts Festival.
Maulik, a mathematics concentrator, plans to study at the University of Cambridge, pursuing first an advanced degree in mathematics and then master's degree in genetics. Maulik's ultimate goal is to study genetics from a mathematical perspective.
Maulik said he hopes to eventually become a research professor in pure and applied mathematics. He's also very interested in educating a broader audience about math.
"I consider it a minor tragedy that very few people have any idea what a mathematician even does," Maulik said. "Many of what I consider to be the most beautiful, inspiring, and ingenious artifacts of human intellectual endeavor are consequently banished to obscurity."
Schwartz, a government concentrator, hopes to pursue an M.Phil. in politics at Oxford University. After getting a taste of public service during internships in the White House, for a New York Supreme Court justice, and for a U.S. congressman, Schwartz said he plans to return to the United States after Oxford and go to law school. After that, he said, he's considering seeking elected office.
"I am most passionate about making a difference for my community and I see government service as the best way I can help to improve the lives of other people," Schwartz said.
"This is such a special chance to live abroad and to interact with other Marshall Scholars at a wonderful institution like Oxford."
Baer, who concentrated in social studies and Afro-American studies, plans to pursue an M.Phil. and a D.Phil. in international relations. He plans to focus his research on the ethics of international relations. He hopes to study at either Oxford or St. Andrews University.