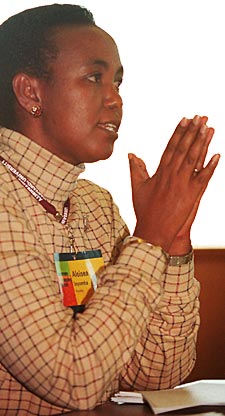 In many societies, people think of their country as a parent – a motherland or fatherland to which they owe their identity and their allegiance.
Aloisea Inyumba has a different perspective.
"Our country is like a baby," she said, her expressive hands raised before her as though cradling a child. "It is only 4 years old. We are trying to build a country that was completely destroyed. It will take time, and it will take devotion."
Inyumba is from Rwanda, a country that in 1994 experienced one of the most horrendous cases of genocide in modern times. Organized and urged on by the government, members of the Hutu majority attempted to "cleanse" the small, landlocked nation of its Tutsi minority. Over the course of only three months, approximately 800,000 Tutsis – as well as Hutus who failed to support the genocide with sufficient fervor – were brutally murdered.
Inyumba is visiting Harvard as a delegate to the second annual Women Waging Peace conference, an initiative of the Women and Public Policy Program of the Kennedy School of Government. On Thursday, Nov. 9, she gave a talk about the terrible events that have destroyed her country and the role she has played in dealing with the aftermath. Soft-spoken, with an air of quiet authority, she mesmerized her audience with her narrative of horror and hope.
"The whole spirit in Rwanda is that we've had enough, we've suffered enough," she said.
Inyumba's first experience of Rwanda's troubles occurred in utero. Her father was killed in 1965 in an earlier iteration of the Tutsi-Hutu hostilities, and her pregnant mother fled to Uganda. Inyumba grew up there, earning a degree in social work from Makerere University. She also became a member of the Rwandese Patriotic Front (RPF), a political party that opposed the government's divisive, racist policies.
Inyumba returned to Rwanda in 1990, the year in which an armed struggle began between the government and the RPF, a struggle that culminated in the 1994 genocide. In July 1994, the government collapsed, and the RPF took over, setting up a coalition called the Government of National Unity.
Still in her 20s at the time, Inyumba was appointed minister in charge of families, women, and children. She was the youngest person and the only woman in the new government. Told by a friend that it would be inappropriate to wear jeans to the more formal swearing-in ceremony, she borrowed a skirt from her mother, hiding a torn seam under her long T-shirt.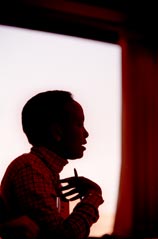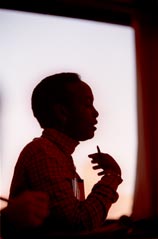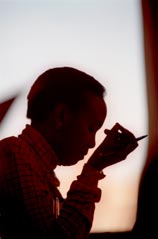 Her first task was one that would have daunted the most experienced administrator – burying the bodies of the genocide victims. The number of bodies was so large, and the health hazard they posed so great, that digging mass graves was the only possible solution. Being responsible for this macabre project became part of Inyumba's public identity.
"People started to call me the minister in charge of burying the dead," she said with a grim chuckle.
Inyumba's second challenge was finding homes for the enormous number of children who were orphaned by the genocide, estimated to be about 500,000. She met this challenge by collecting the children into centers with populations from 100 to 300 each. The next step was to find families willing to adopt them.
Inyumba said she worried that children would be assigned to families that had been responsible for killing their parents. But in a country so beset by problems, this concern had to be given secondary priority. The national adoption campaign went forward, managed largely by women. To date, the number of orphans has been reduced from 500,000 to less than 4,000.
Beyond these pressing needs, Inyumba was not sure what the responsibilities of her ministry should be. "What can I do for women?" she asked a friend. The friend advised her to just listen to them, advice Inyumba took to heart. "That's how I developed all my programs," she said.
These programs included a survivors' fund to restore lost property to those impoverished by the violence, changes in the national laws to enable women to own property, support for medical facilities and education, an emergency fund to help those without resources, and a national women's network to adjudicate family and property issues resulting from the genocide.
Inyumba's latest job brings challenges of another sort. Appointed executive secretary of the National Unity and Reconciliation Commission, she must supervise the trial and punishment of approximately 150,000 people suspected of having committed genocide, crimes for which there are no provisions in the existing justice system. As in her earlier roles, Inyumba has had to improvise.
"Everything we are doing is a new experiment. We are trying to think, How can we be honest with ourselves and what can we do to get ourselves out of this crisis?"
Because the justice system is overstrained, the commission has been forced to categorize the crimes according to their severity. The worst offenders are considered to be those who organized the killings. Next are those responsible for the death of large numbers, followed by those whose murders were on a more modest scale. Last on the list are those who only destroyed property. Inyumba is aware that this scale of guilt has its drawbacks.
"It is difficult to say that in spite of the fact that someone killed your child, he's not that bad."
Although much needs to be done in Rwanda before civil society is restored, Inyumba still has hope.
"There is a good side to Rwanda," she said. "Good things have happened in the last five years. There is more security, we have had elections, hotels have reopened, companies are investing in our country. We are not alone. There are people who care."